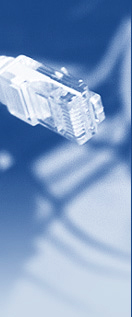 Company Background and History:
Advanced Communications & Electric has been in business in the metro area for over 8 years. Specializing in heavy industrial construction, commercial remodels, computer networks and telephone systems.. We do design build projects, retrofits, and maintenance. Communications being a large part of our company gives us the chance to be your one-stop contractor. Electrical, telephone and data all in one make your project simpler as a customer. At Advanced, we are proud of our record of on time and within budget projects.

How we approach a project:
Communication, teamwork, and on-site supervision of projects from beginning to end are the keys to our success and your happiness. All projects are carefully planned, scheduled and financially managed in order to complete each one on time and on budget. Our high standards of craftsmanship combined with reliability and integrity, yield a continuous list of satisfied clients. We encourage you to contact any of our past clients regarding their remodel experience.

Licenses Held:
Advanced Communications & Electric holds a State of Oklahoma contractors license, along with many local city licenses.